ROBOX clients continuously realize reduced maintenance costs and achieve higher efficiency with their installations. Moreover, they also get an extraordinary solution with our innovative heat exchanger technology. Challenging design requirements and process conditions or a short delivery time will never stand in the way of a personalized solution.  Whatever your engineering challenge, the specialized team at ROBOX is ready for you. Step into the future of engineering and contact ROBOX at +31 (0)485 45 48 88.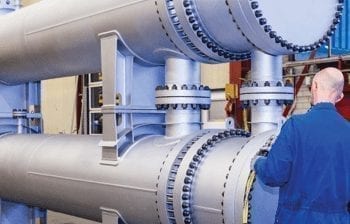 INNOVATION STARTS TODAY
Heat exchangers by themselves aren't new or innovative. But enriching them by creatively applying challenging, yet practical technologies is! That is where our strength truly lies. Where others can't or won't push the limits, ROBOX is sure of its ability to elevate heat transfer technology to the next level. Innovation requires knowledge, compassion and vision. At ROBOX you'll find all three.
engineering the next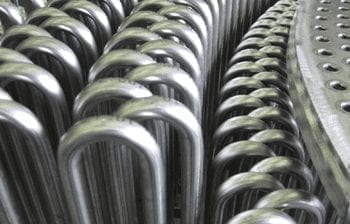 ROBOX MEANS CERTAINTY
From engineering to manufacturing and testing, at ROBOX all disciplines are present at the highest level. We thoroughly engineer a suitable, tailored solution. Agreed upon conditions and absolute delivery reliability make ROBOX your undisputed partner in heat technology. Exactly what your project needs to succeed. If you would like to know more, please send an e-mail to sales@robox.nl or call us directly at +31 (0)485 45 48 88.
Robox zekerheden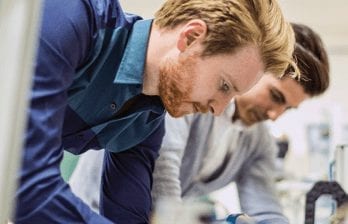 TOGETHER FOR THE SMARTEST SOLUTION
Early involvement of our specialists at ROBOX makes your end result most efficient. Through them you gain new insights, which result in an improved solution to your challenges. Expect results such as: reduction of resources used, time or energy saved and a decrease in overall costs.
duurzaam succes
Next
solutions
"Het is belangrijk
dat de documentatie
geheel klopt."
Jeroen Koppe
Systems Manager bij Busch BV

De warmtewisselaars van ROBOX zijn onderdeel van de vacuümsystemen die wij ontwikkelen en produceren. Daarnaast ondersteunt ROBOX ons inhoudelijk bij de processimulatie van gas naar vloeistof door onze zelfontwikkelde condensors. Door de zorgvuldige berekeningen van ROBOX, uitgevoerd met geavanceerde HTRI-software, hebben onze condensors het ideale ontwerp en kunnen zij optimale prestaties leveren.
Bekijk project Busch BV
Always the first to know
Do you want to be the first to know about the latest developments in heat exchanger technology? Subscribe to our ROBOX newsletter and stay up-to-date.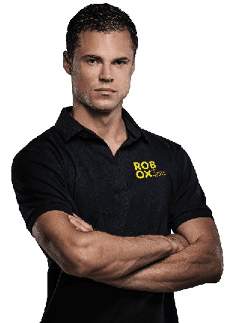 Altijd paraat
voor uw vragen
Heeft u een uitdaging of een specifieke vraag, neem dan beslist contact met ons op. Het ROBOX- team bestaat uit gepassioneerde specialisten op elk vakgebied. U kunt direct in contact treden met één van onze vakkundige engineers. Zet uzelf op voorsprong en leg vandaag nog uw vraagstuk voor. Onze offertes zijn vrijblijvend, dus verplichten u tot niets. U kunt uw bericht sturen naar info@www.robox.nl of bel gerust met +31 (0)485 45 48 48 88.
adviesgesprek
support
+31048545484888